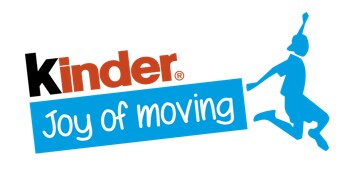 Kinder Joy of Moving nació en 2005 y ha seguido creciendo para mejorar y ampliar continuamente sus programas, siempre con la mirada puesta en el logro de objetivos eficaces.
28 países distintos
4,4 millones de niños participan en actividades físicas y de movimiento
126 asociaciones y federaciones deportivas colaboradoras
1443 recomendaciones internacionales
4 comités olímpicos
23 deportes
3269 eventos organizados
1 colaboración internacional con la prestigiosa Federación Internacional de Deporte Escolar (ISF)
2 programas de investigación
2,5 millones de equipaciones técnicas distribuidas
ACTIVIDADES
EN TODO EL MUNDO
Gracias a las diversas colaboraciones, Kinder Joy of Moving ha alcanzado una dimensión de veras internacional y desarrolla su actividad en 28 países diferentes.
EL MOVIMIENTO MEJORA
LAS
HABILIDADES BÁSICAS
Somos partidarios de emplear una estrategia didáctica. Descubre nuestro innovador método basado en las necesidades de los niños.
Momentos de felicidad a través del movimiento