Kinder delice ,a crispy cocoa coating, a fluffy cake and a rich milky filling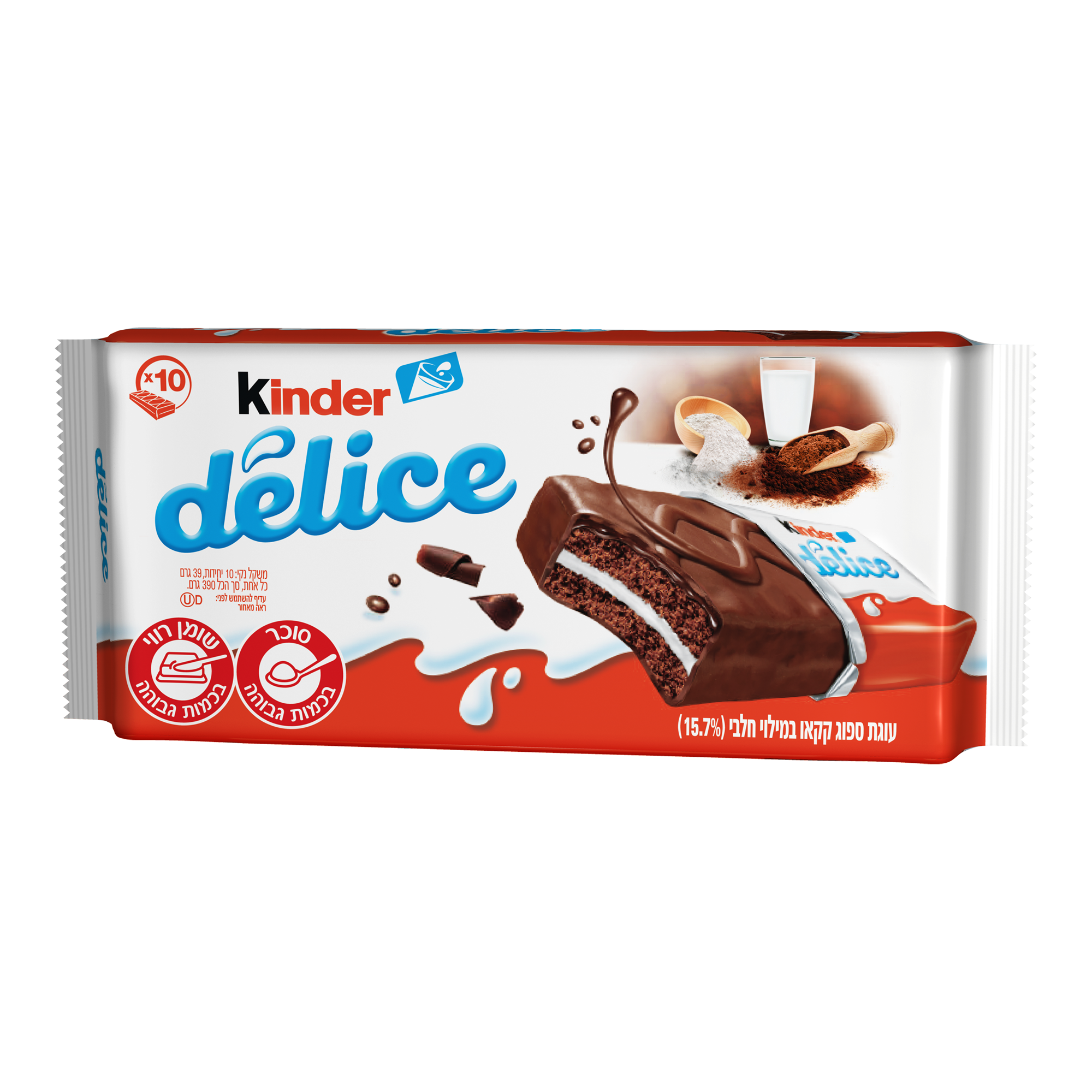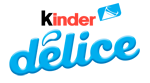 SUGAR, VEGETABLE OILS AND FATS, GLUCOSE FRUCTOSE SYRUP, HUMECTANT (GLYCEROL), RECONSTITUTED MILK (WATER, MILK POWDER,) WHEAT FLOUR (CONTAINS GLUTEN), SKIMMED MILK POWDER, DEXTROSE, FAT-REDUCED COCOA POWDER, COCOA POWDER, EGGS, WHEY POWDER, CONCENTRATED PEAR JUICE, EDIBLE WHEAT STARCH (CONTAINS GLUTEN), MILK POWDER, EMULSIFIERS (LECITHINS [SOY], MONO AND DIGLYCERIDES OF FATTY ACIDS), RAISING AGENTS (AMMONIUM CARBONATE, SODIUM BICARBONATE), CONCENTRATED LEMON JUICE, FLAVOURINGS, COCOA BUTTER, TABLE SALT, COCOA MASS, ANHYDROUS MILKFAT.

TOTAL MILK CONSTITUENTS: 7.2%.
TOTAL COCOA SOLIDS: 6.2%.
ALLERGEN INFORMATION: CONTAINS: MILK, WHEAT - GLUTEN, EGGS, SOY.
The red dots that you see on Kinder products are the application of the new regulations passed by the Ministry of Health. The regulations state that all food products whose sugar, fat and sodium content exceeds specific thresholds, need to be labeled with red dots. Therefore, Ferrero products sold in Israel are currently labeled with red dots. Please consider that, in accordance with the regulations on red dots, the nutritional table labeled on our products is per 100 grams, not per portion. Nevertheless, our suggested serving sizes - mainly corresponding to the individually wrapped product - are much less than 100 grams. A few examples: 100g corresponds to 5 Kinder Surprise eggs or 8 Kinder Chocolate bars.
Kinder Delice comes in single wrapped servings. Each weights 39 grams /193kcal.
Nutritional value per 100 g:
Energy (calories)
295

Total Fats (g)

Of which:

Saturated Fatty Acids (g)

Trans Fatty Acids (g)

Cholesterol (mg)

22.6

13.1

less than 0.5

17

Sodium (mg)
130

Total Carbohydrates (g)

Of which:

Sugars (g)

Sugar teaspoon

58.8

41

10.25

Proteins (g)
5.5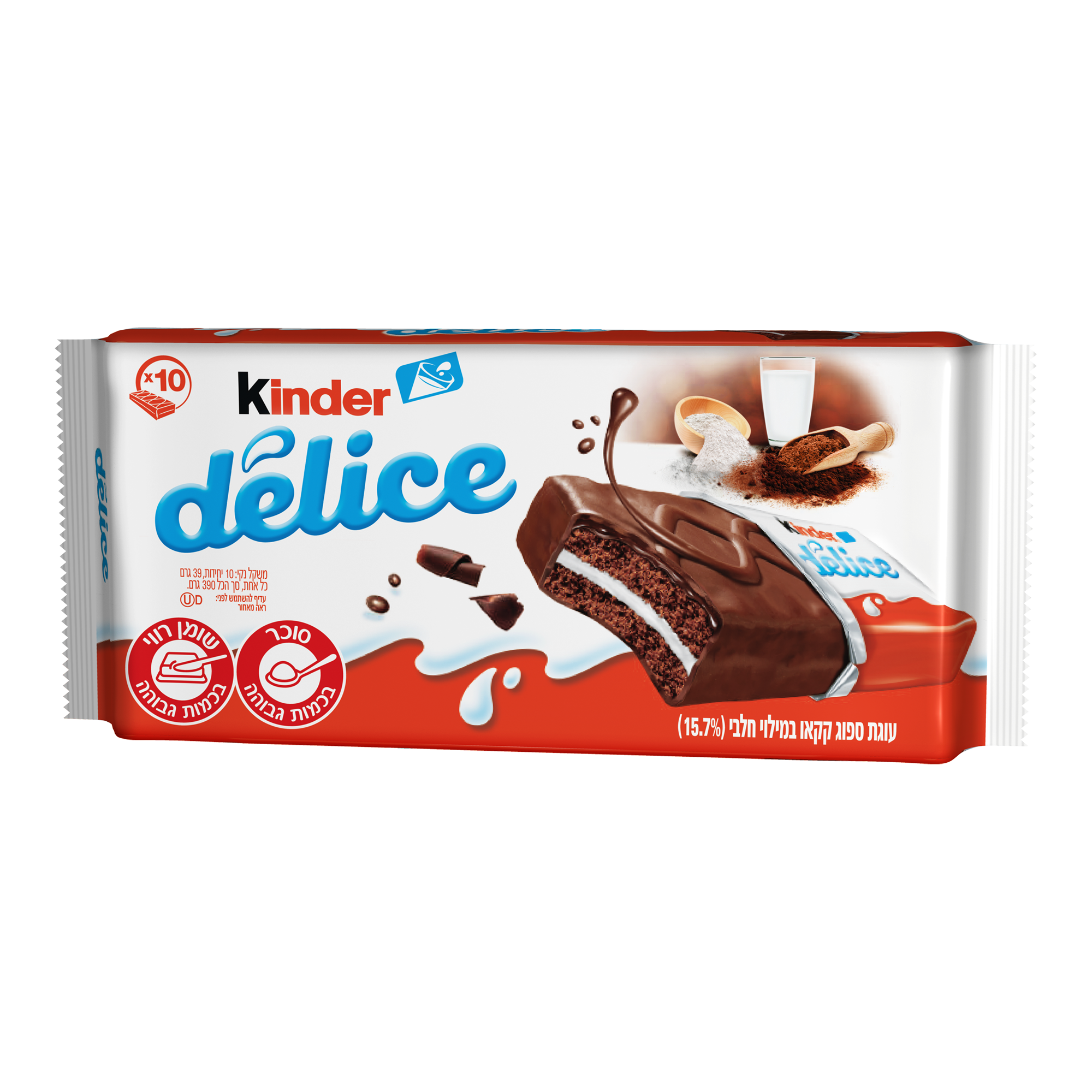 KINDER DELICE 390G