Incredibly thin, surprisingly creamy!
Kinder Cards is a new unique biscuit with a surprisingly creamy milk and cocoa filling enclosed within cocoa and milk wafers. The wafers enclose and protect the creamy heart to guarantee the best quality, taste and experience.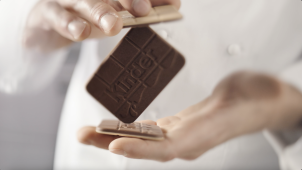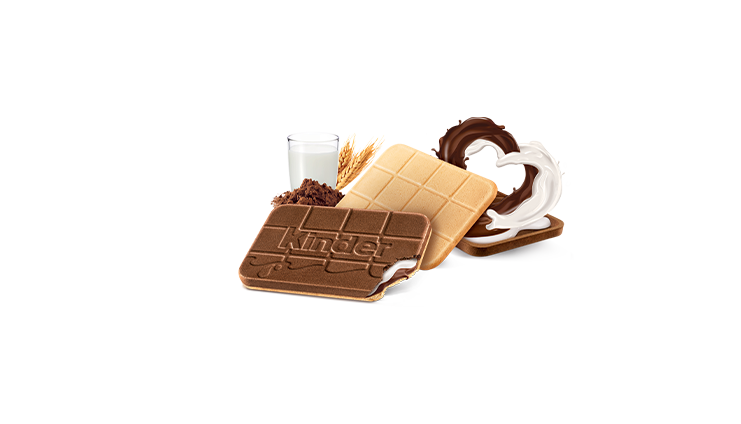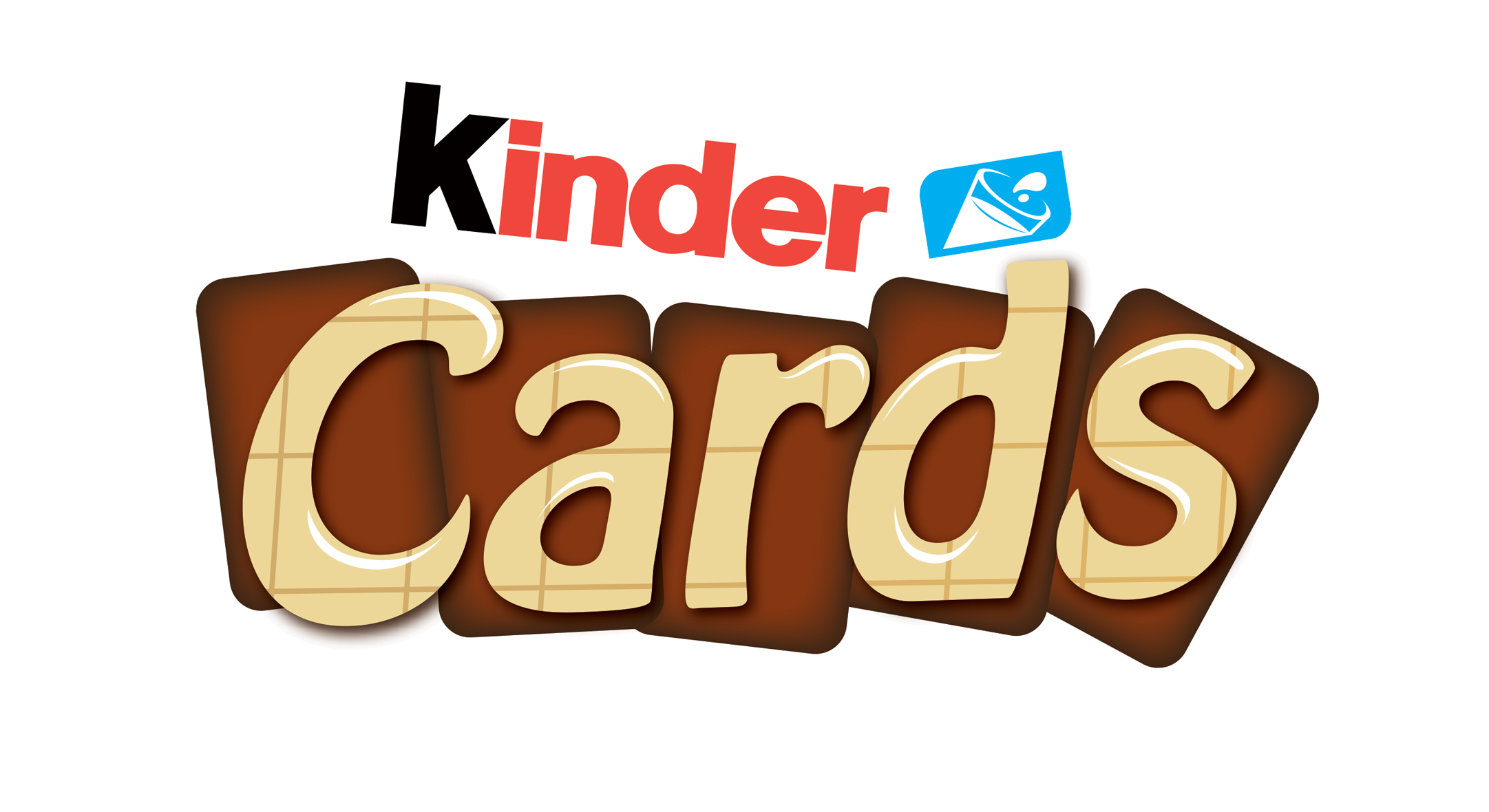 SKIMMED MILK POWDER (28%), SUGAR, VEGETABLE FAT (PALM), WHEAT FLOUR (15,5%), FAT REDUCED COCOA POWDER (4%), VEGETABLE OIL (SUNFLOWER), EMULSIFIERS (LECITHINS [SOY/SUNFLOWER]), SALT, RAISING AGENTS (SODIUM BICARBONATE), FLAVOURING (NATURAL IDENTICAL VANILLIN).
NUTRITIONAL INFORMATION
PER 100g
ENERGY
516 kcal
PROTEIN
12 g
CARBOHYDRATES
58 g
TOTAL FAT
27 g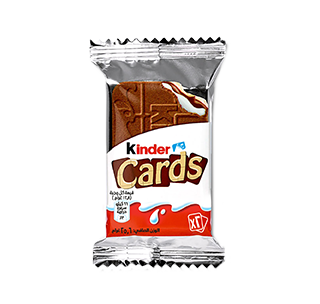 Kinder Cards, single pack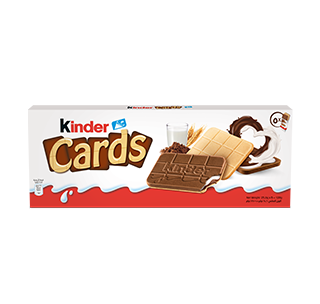 Kinder Cards, multipack , 5 pieces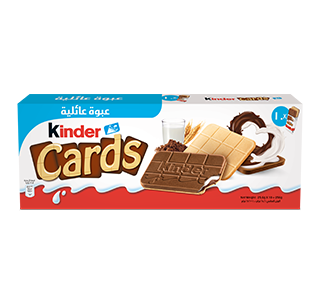 Kinder Cards, multipack , 10 pieces