KINDER DELICE, A MULTI-LAYER EXPERIENCE IN A UNIQUE FULFILLING RECIPE
Kinder Delice is a delicious cake bar. Cocoa sponge cake with a soft creamy milky centre and cocoa coating.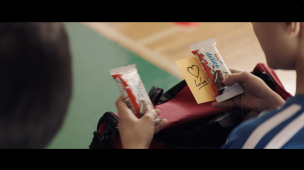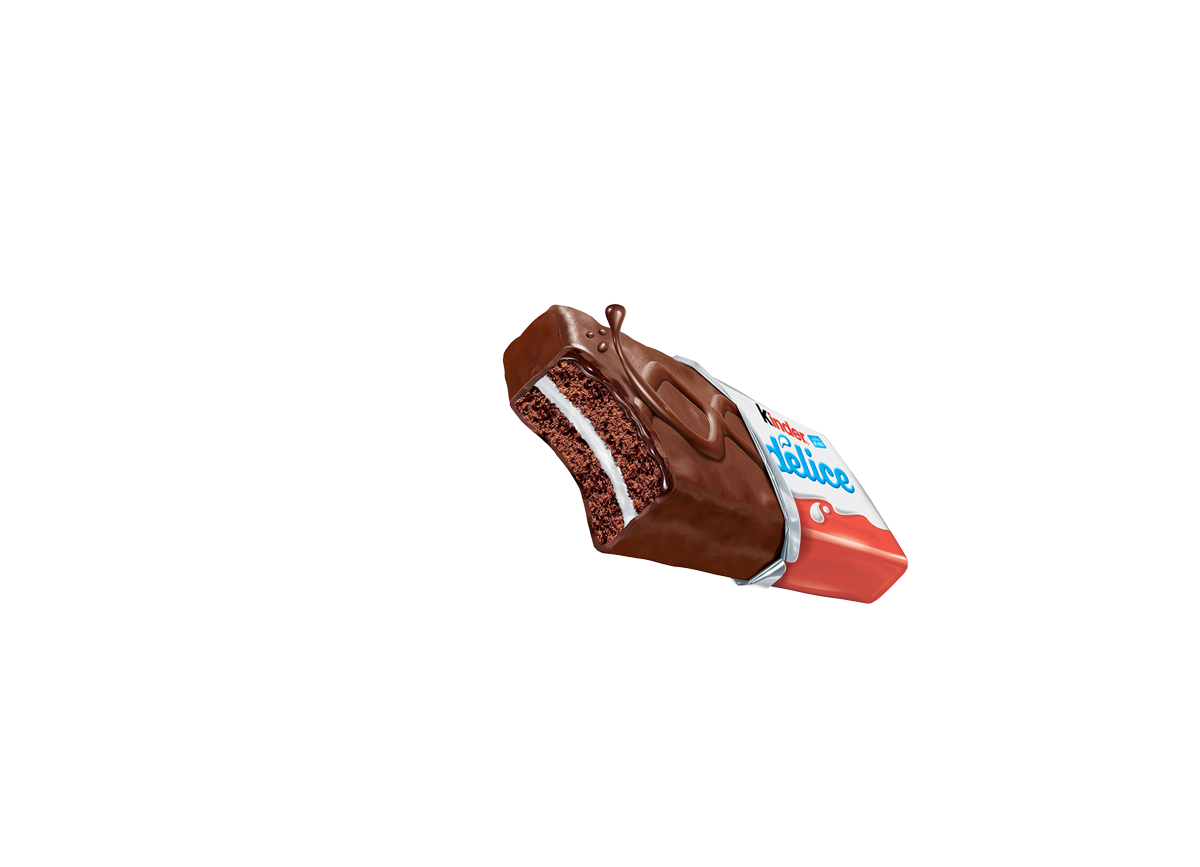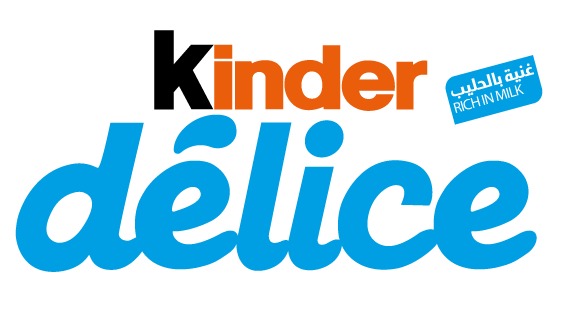 INGREDIENTS: SUGAR, VEGETABLE FATS (PALM, SHEA, SAL), GLUCOSE FRUCTOSE SYRUP, HUMECTANT (GLYCEROL (SOURCE: PLANT)), RECONSTITUTED MILK POWDER, WHEAT FLOUR (6,5%), SKIMMED MILK POWDER, DEXTROSE, FAT REDUCED COCOA POWDER, COCOA POWDER, EGGS (2,5%), WHEY POWDER, CONCENTRATED PEAR JUICE, WHEAT STARCH, MILK POWDER, EMULSIFIER (LECITHINS (SOY/SUNFLOWER, MONO AND DIGLYCERIDES OF FATTY ACIDS), RAISING AGENTS (AMMONIUM CARBONATE, SODIUM BICARBONATE), CONCENTRATED LEMON JUICE, FLAVOURINGS (NATURAL IDENTICAL VANILLIN, NATURAL CHOCOLATE), COCOA BUTTER, SALT, COCOA MASS, ANHYDROUS MILKFAT. TOTAL MILK CONSTITUENTS: 7,5%, TOTAL COCOA: 6,4%.
NUTRITIONAL INFORMATION
PER 100g
ENERGY
455 kcal
PROTEIN
5.5 g
CARBOHYDRATES
62 g
TOTAL FAT
23 g
Kinder Delice multipack , 10 pieces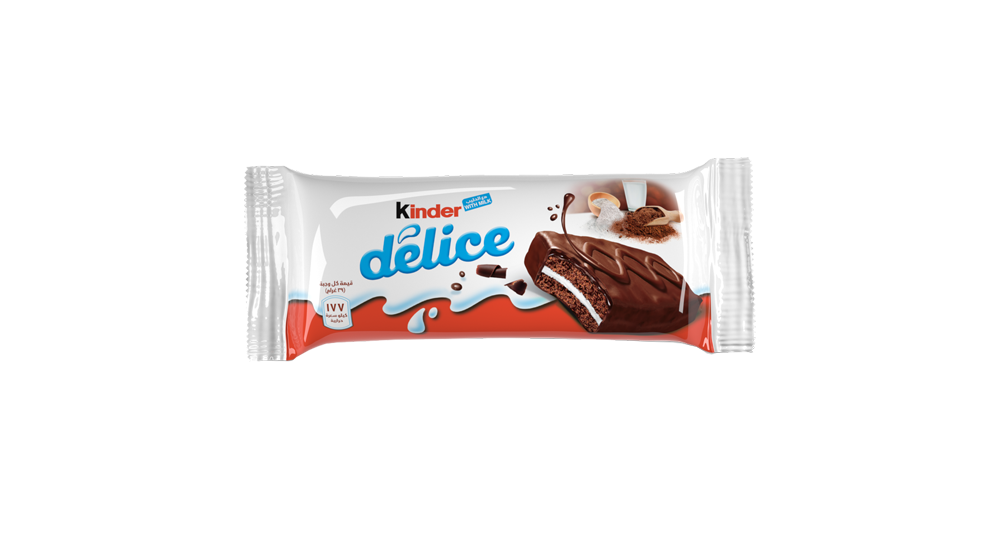 Kinder Delice, single pack