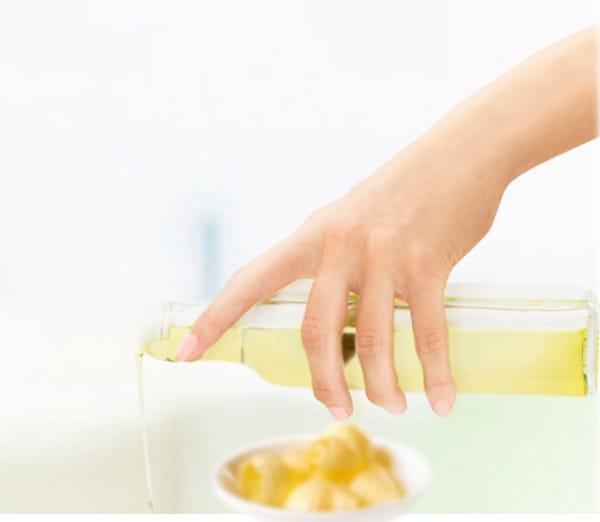 At Kinder, we principally use vegetable fats, such as oils, fats and cocoa butter, in our recipes, while the only animal fat we use is cow-milk butter. None of our recipes use hydrogenated fats.
Kinder selection and quality control
The subtle differences in taste and texture that are found in Kinder products are so numerous that it is impossible to explain, for each individual product, how we achieve the results you all expect from us. One of the secrets to this great variety is undoubtedly the constant study that goes into finding the right balance between fats that are naturally present in our ingredients, like milk, cocoa and hazelnuts, and the ones we expertly add. This equilibrium is the subject of extremely detailed study by our experts. They look into the best way to combine the various properties of different fats to make our fillings extra creamy, and balance the elastic nature of some fats with the hardness of others to create some particularly crisp and crunchy products while others are spongy and soft.
These careful combinations are often useful in blending our ingredients and their flavours together and so create the particular taste we are looking for. The delicate touch of a fat can cushion stronger flavours, making the whole experience more refined for our palate.

The goal behind all this patient work is simple: achieving that unique harmony between texture and taste that is so dear to those who love our recipes.

Obviously, behind all of this study is the careful selection of our raw materials.
Kinder technicians use stringent quality standards when choosing the fats we use.
High resistance to oxidation as well as improved flavour and texture stability over a product's entire shelf-life are very important, as is ensuring that the fats we use possess the properties and characteristics we need when preparing the unique and complex recipes that are the fruit of Kinder's expert know-how.

None of our recipes use hydrogenated fats.
Hydrogenated fats
Hydrogenated fats are produced on an industrial scale using a chemical process called "hydrogenation". Unfortunately, this process can modify the structure of some fatty acids causing them to become what are known as "trans fats". Scientific literature has shown that this type of fat, once consumed, has the effect of raising levels of "bad cholesterol" in the blood.

There are many reasons why some companies use these fats. They have a texture that is similar to butter, they are easy to preserve over long periods of time and so increase a product's shelf-life and finally, they are more stable at high temperatures than other, more traditional, oils.

Kinder does not use hydrogenated fats due to the above health concerns. For this reason Kinder products are produced in a "hydrogenation-free" process.