KINDER JOY
Introducing NEW KINDER JOY, a scoopable treat filled with creamy layers of milky & chocolatey creams, topped with wafer bites and a surprise toy.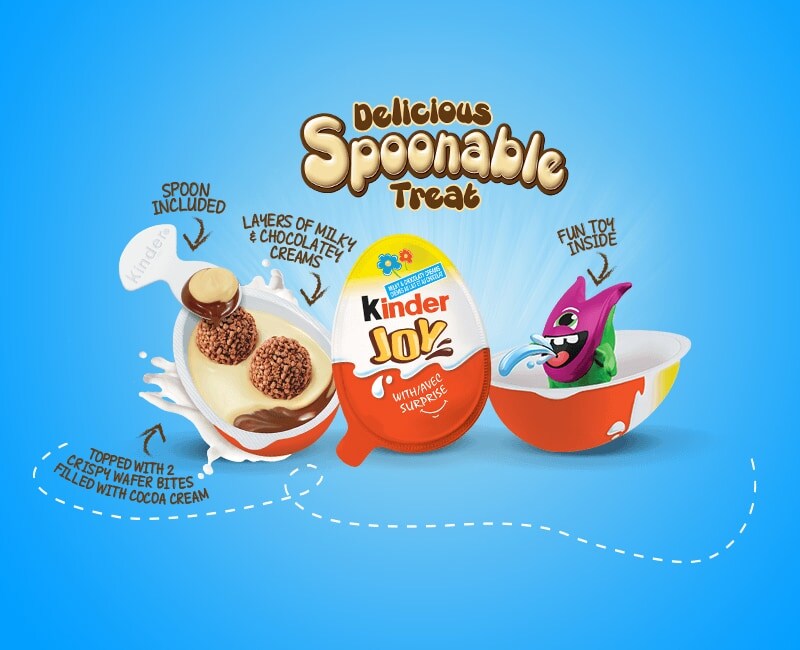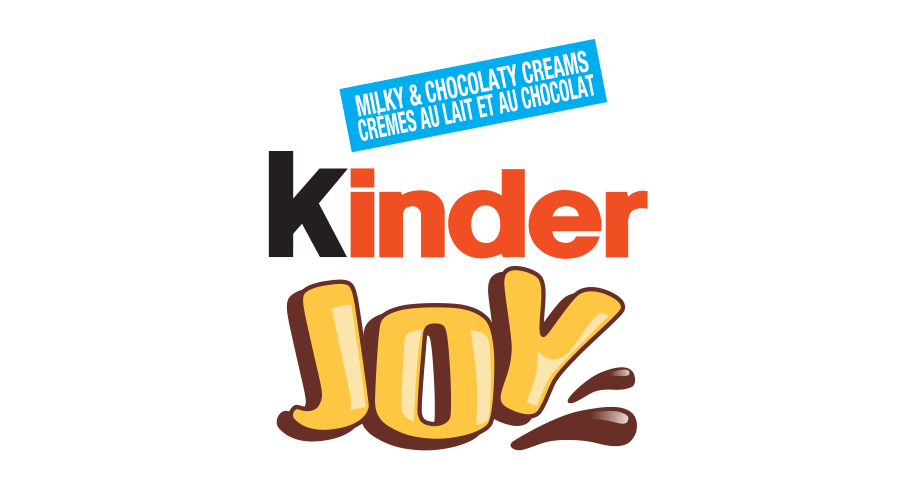 INGREDIENTS: Sugar, Vegetable Oils (Palm, Sheanut and Sunflower), Skim Milk Powder, Wheat Flour, Cocoa, Wheat Germ, Wheat Starch, Cocoa Mass, Malt Extract, Soy Lecithin as Emulsifier, Whey Proteins, Cocoa Butter, Artificial Flavors, Ammonium Bicarbonate and Sodium Bicarbonate as Leavening Agents, Salt.

CONTAINS MILK, WHEAT, SOY.
Amount
Per 1 egg (20 g)
% Daily Value
Calories
110
Fat
— Saturated
+ Trans
6g
3g
0g
10%
15%

Cholesterol
1mg
Sodium
30mg
1%
Carbohydrate
— Fibre
— Sugars
11g
0g
10g
4%
0%
Protein
2 g
Vitamin A
Vitamin C
Calcium
Iron
0%
0%
4%
2%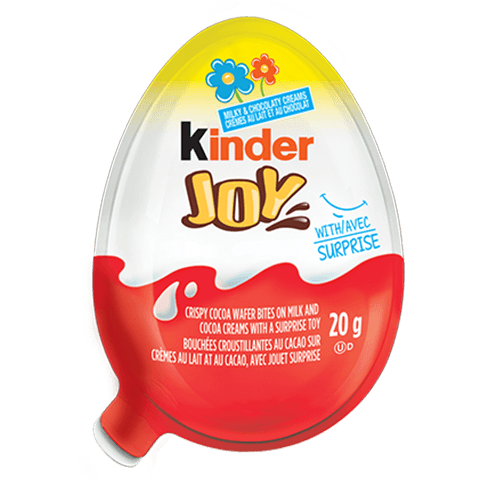 Kinder JOY
Packaging may change due to the seasonality of the product.