Enjoy a crispy-creamy chocolatey bite of Kinder Bueno Mini
What is Kinder Bueno?
Kinder Bueno is a unique chocolate bar with a taste experience that defies expectation.

Beneath a blanket of smooth milk chocolate lies a thin, crispy wafer filled with a creamy hazelnut filling, all topped with a delicate, dark chocolate drizzle.

Both individually wrapped Kinder Bueno bars are satisfying but not heavy, with a texture that is anything but expected.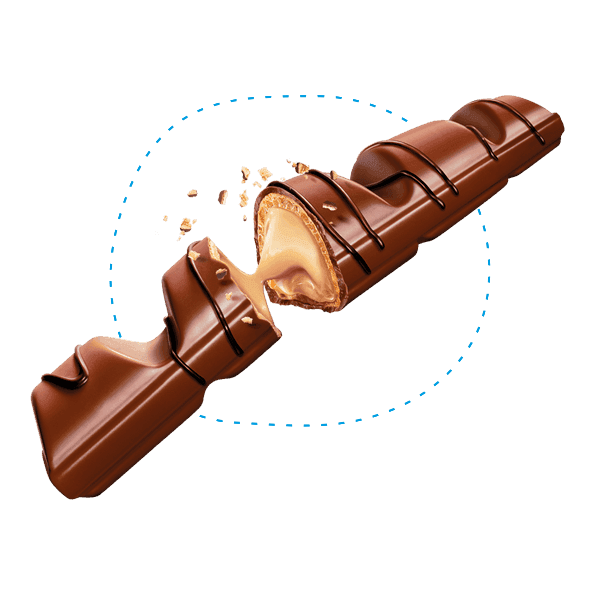 Look below the surface
to discover the extraordinary.
Here's what makes Kinder Bueno so unique.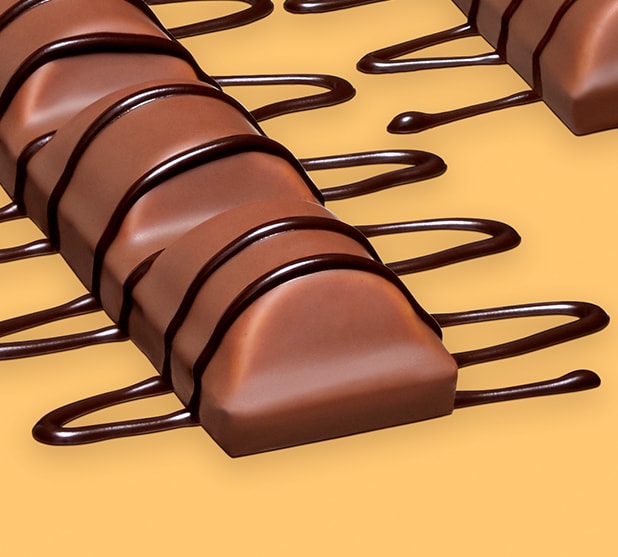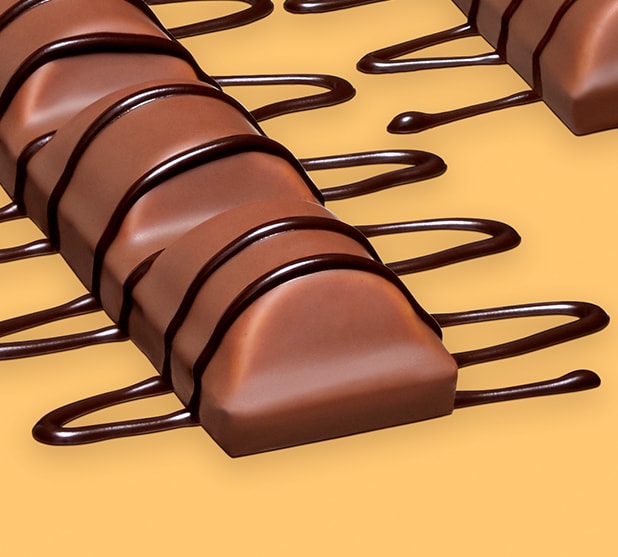 SMOOTH CHOCOLATE
and pockets of cream make every bite a one-of-a-kind sensory experience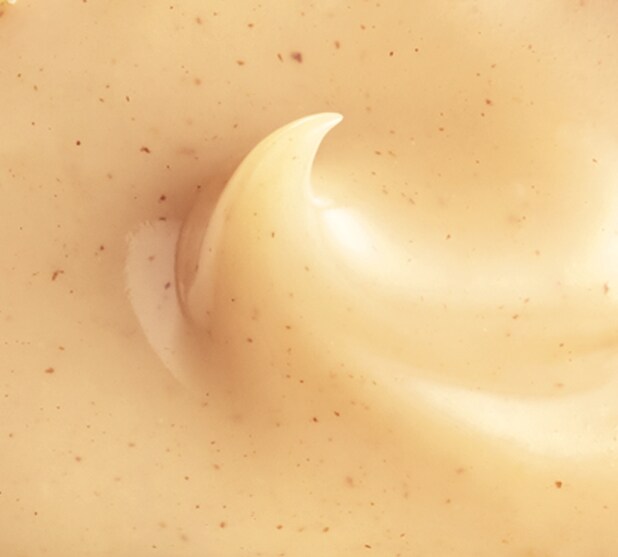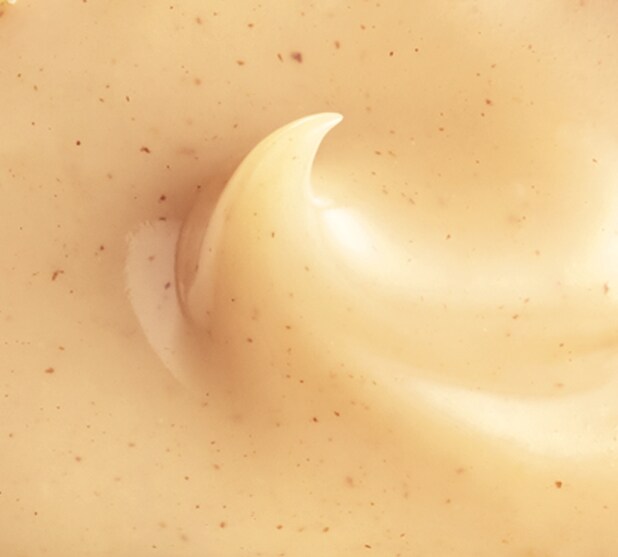 CREAMY HAZELNUT FILLING
melts in your mouth with a velvety texture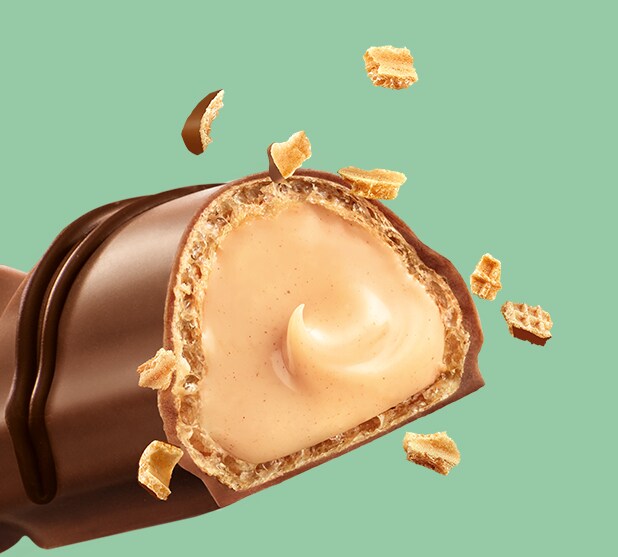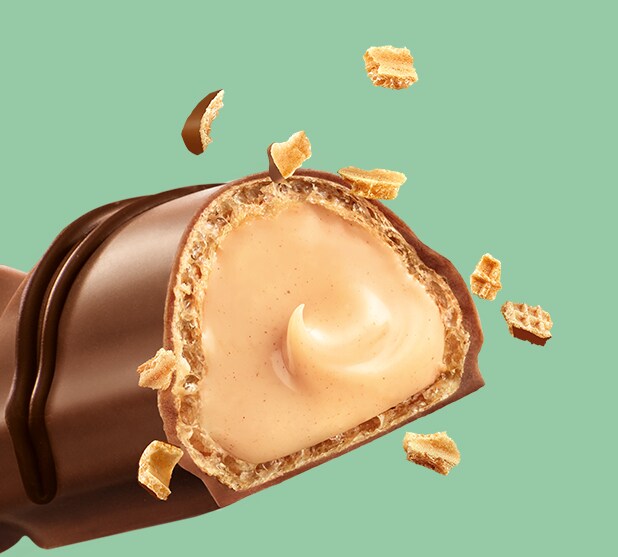 CRISPY WAFER
provides a crunch-factor you'll never see coming
IT ALL ADDS UP TO ONE
EXCEPTIONAL TASTE SENSATION.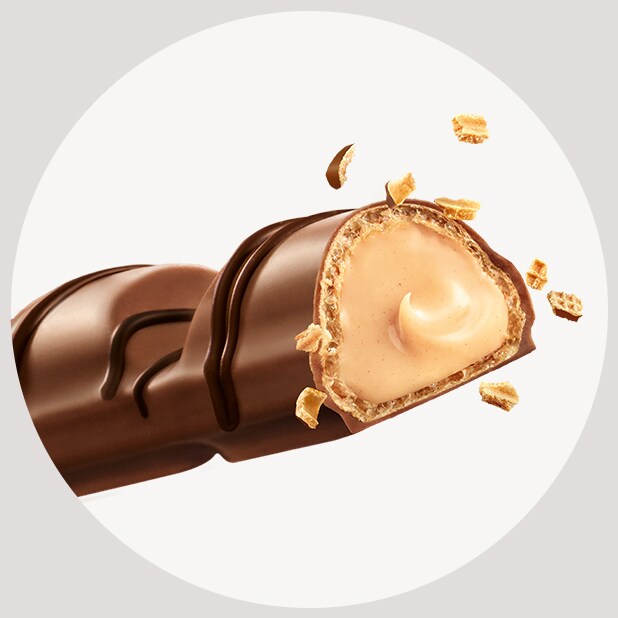 So, what happens when you combine smooth milk chocolate, hazelnut cream, and crispy wafer? You get a chocolate bar with a texture unlike any other.

With every bite, you'll discover and rediscover this combination – a unique experience that goes above and beyond your expectations.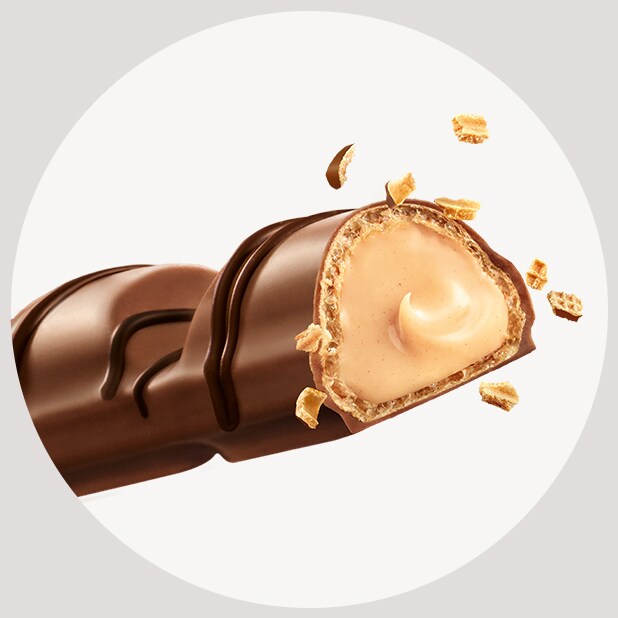 DECADENCE COMES IN MANY SIZES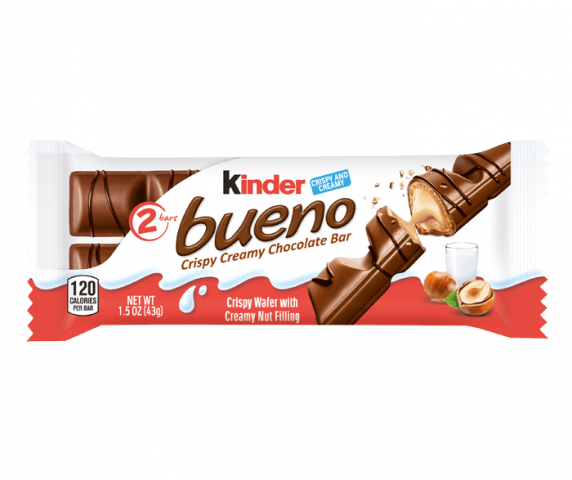 Regular size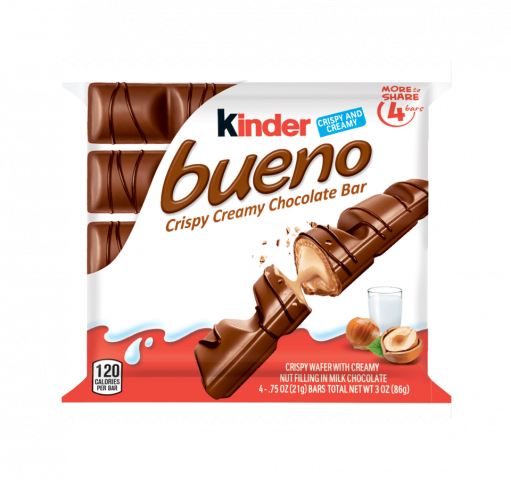 Sharing size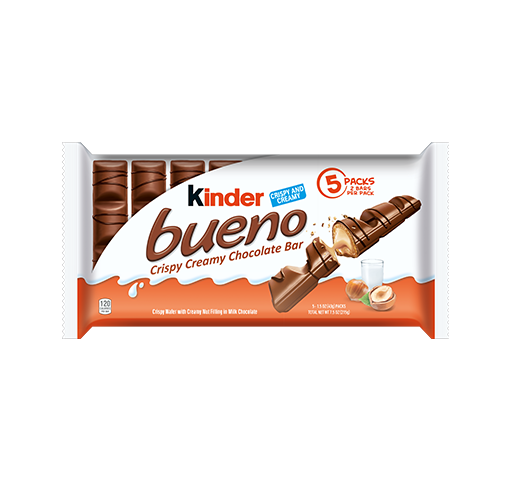 Five Pack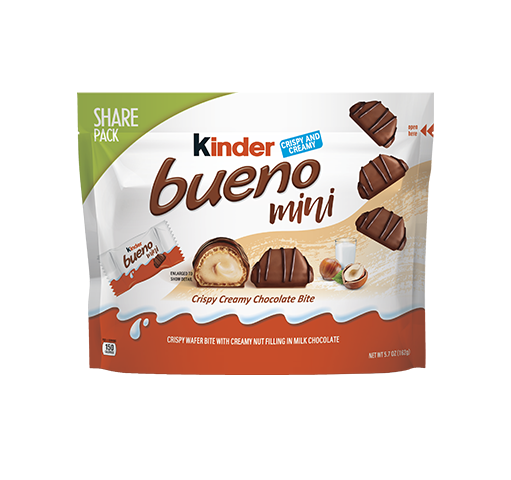 Mini Share Pack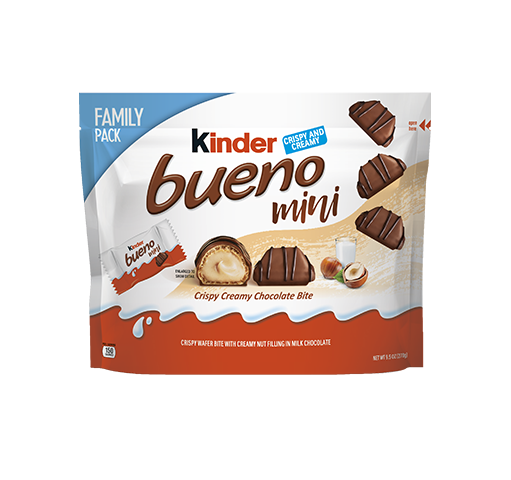 Mini Family Pack
Milk Chocolate (Sugar, Cocoa Butter, Cocoa Mass, Skim Milk Powder, Butteroil, Lecithin As Emulsifier, Vanillin: An Artificial Flavor), Sugar, Palm Oil, Wheat Flour, Hazelnuts, Skim Milk Powder, Milk Powder,
Semi-Sweet Chocolate (Sugar, Cocoa Mass, Cocoa Butter, Lecithin As Emulsifier, Vanillin: An Artificial Flavor), Cocoa, Lecithin As Emulsifier, Sodium Bicarbonate And Ammonium Bicarbonate As Leavening Agents, Salt, Vanillin: An Artificial Flavor.
CONTAINS MILK, TREE NUTS (HAZELNUTS), WHEAT, SOY.
Amount/Serving
(1 bar or 21g)

% DV*
Calories
120
Total Fat
8g
10%
Sat. Fat
4g
18%
Trans Fat
0g
Total Carbohydrates
11g
4%
Fiber
<1g
0%
Total Sugars
(includes 8g added sugars)
10g
16%
Protein
2g
Cholesterol
<5mg
2%
Sodium
20mg
1%
Vitamin D
0mcg
Calcium
46mg
4%
Iron
0mg
Potassium
77mg
2%
*%DV = % Daily Value.
*The % Daily Value (DV) tells you how much a nutrient in a serving of food contributes to a daily diet. 2,000 calories a day is used for general nutritional advice.
1. Where can I buy Kinder Bueno?
You'll soon be able to find it at a store near you. Kinder Bueno will be sold nationwide at retail, grocery, drug and convenience stores beginning November 2019.
2. When was Kinder Bueno created?
Michele Ferrero created Kinder Bueno in 1990. He wanted to create a chocolate bar that was more refined and sophisticated than anything else that existed in the marketplace. So, he created Kinder Bueno, an extraordinary chocolate bar that has a unique combination of textures and flavors and a delicate dark chocolate drizzle to top it off.
3. Where does the name Kinder Bueno come from?
Bueno means 'tasty' or 'good' in Spanish and we think it captures the chocolate bar's exceptional taste.
4. What goes into each Kinder Bueno bar?
We carefully select all ingredients according to our high standards of excellence in quality, freshness, and we are committed to their environmental sustainability. The full ingredient list can be found on the product label or in the Ingredients section above.
5. Which markets sell Kinder Bueno?
Kinder Bueno is sold in 60 countries around the world, from Brazil, to Hong Kong to South Africa. And as of November 2019, it will be sold in the US!
6. How should I eat Kinder Bueno?
Kinder Bueno is sold in packs containing two individually wrapped bars; we recommend eating one individually wrapped bar as a serving of Kinder Bueno!