DISCOVER THE WORLD OF APPLAYDU WITH YOUR CHILD!
An edutainment app for children between 4-9 years, with the aim to help them develop skills through fun family activities.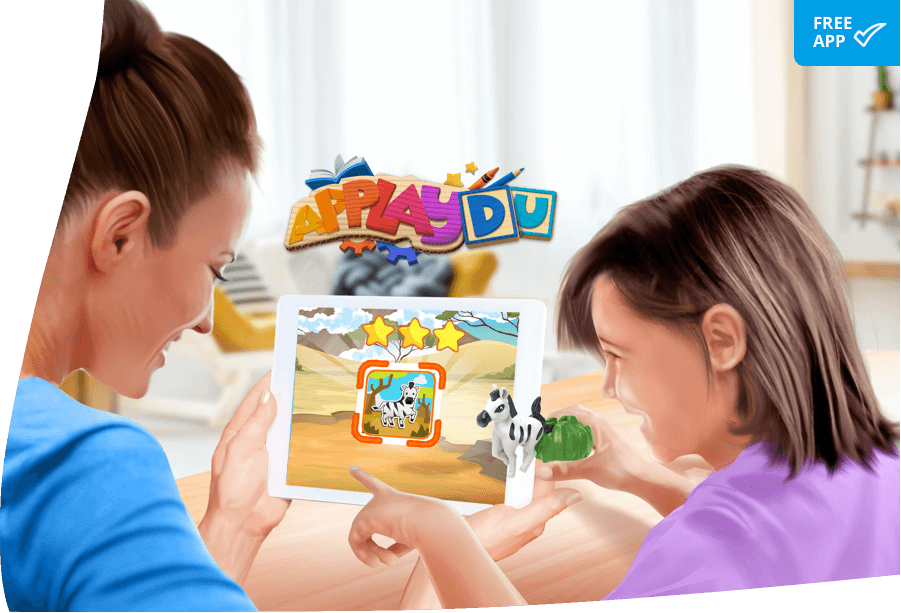 Applaydu is a FREE edutainment app for the whole family! Together you can create stories and craft a unique creative world. Bring toys to life and experience the joys of gaming whilst along the way.
The app includes:
? Edutainment mini-games
? Augumented reality experiences
? Visual arts & crafts
? Storybook builder
?Bedtime stories to read

And much more...
Dive into a new magical universe
Everything in this free app is designed to help nourish your child's imagination and take them on a creative journey full of surprises.
HOW DOES THE TOY UNLOCKING WORK?
There are different ways that you and your child can unlock surprises in the app, so follow these steps depending on the leaflet found with the product
1. OPEN THE APP
2. TAP ON THE CAMERA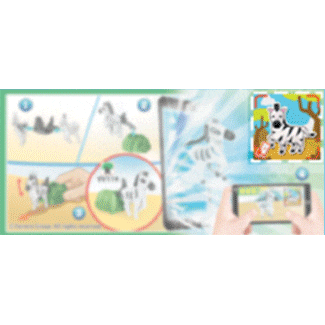 3. SCAN THE LEAFLET
If you don't have a leaflet, you can also unlock a character!

Your child will face multiple scenarios inside the app where a character is gifted, for example:

- First time the app is accessed

- When certain experiences are completed

- Plus, in the camera section a code can be scanned
Watch the video above to see how to bring your toy to life!
EDUTAINMENT SUPPORTS YOUR CHILD'S GROWTH WITH FUNDAMENTAL SKILLS
STIMULATING GAMES & ACTIVITIES
NUMBERS, SHAPES, COLORING, WORDS, ANIMALS, FOOD AND MORE…WITH THE AIM TO KEEP THE MIND STIMULATED
AN ADAPTIVE MODALITY THAT ENSURES YOUR CHILD'S EXPERIENCE IS ADAPTED TO ITS AGE AND ABILITY
THEMES COVERED: MATHS, GEOGRAPHY, LANGUAGE AND MORE…
A PLAYFUL EXPERIENCE TO UTILIZE AND DEVELOP FUNDAMENTAL SKILLS SUCH AS ORGANIZATION, FOCUS, MULTITASKING AND ANALYSIS
Your child can discover their unique adventure in personal books.
From Savannah Safari to Ocean Adventure and Mystery Jungle, unique story themes for your child to immerse into before bedtime.
Try out many infinite stories together.
BRING YOUR KIDS' TOYS TO LIFE
Use the Applaydu's AR function to scan the surprise toys, bring them to life and interact with them trough play and fun activities.
Together with your kids, become one of your favourite characters!
CHILD FRIENDLY ENVIRONMENT
Our app has an intuitive interface, which helps lead kids through their creative journey. We believe in stress-free environments and therefore no competitive formats are presented at any point.
The app has absolutely no ads or in-app purchases. And best of all, they can play offline without an internet connection.
BE IN CONTROL AND FOLLOW YOUR CHILD'S DEVELOPMENT AND PROGRESS
PIN-PROTECTED OPTIONS TO KEEP CHILDREN SAFE AND PARENTS IN CONTROL
REPORTS HELP WITH TRACKING THE PROGRESS OF YOUR CHILD
MULTIPLE PROFILES CAN BE CREATED TO CUSTOMISE EACH CHILD'S EXPERIENCE
Applaydu has been developed in co-operation with third parties.
These assessors have scrutinised both the level of edutainment value of the content as well as the privacy and data safety of the app.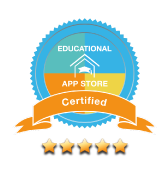 Contact us on 1800 627 231 (Australia) or 0800 441 512 (New Zealand) if you experience any technical issues with the application.