Kinder Bueno White
White Chocolate Covered Wafer With Smooth Milky And Hazelnut Filling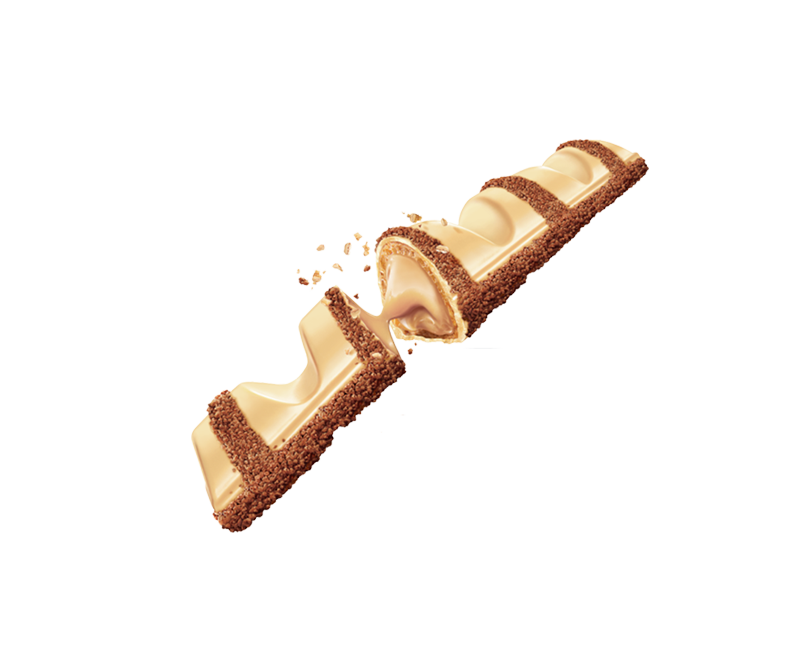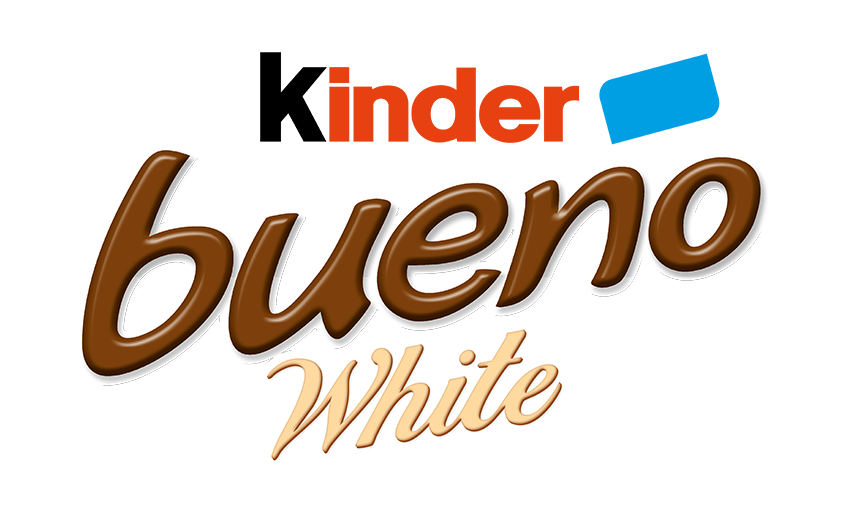 Kinder Bueno White
White Chocolate Covered Wafer With Smooth Milky And Hazelnut Filling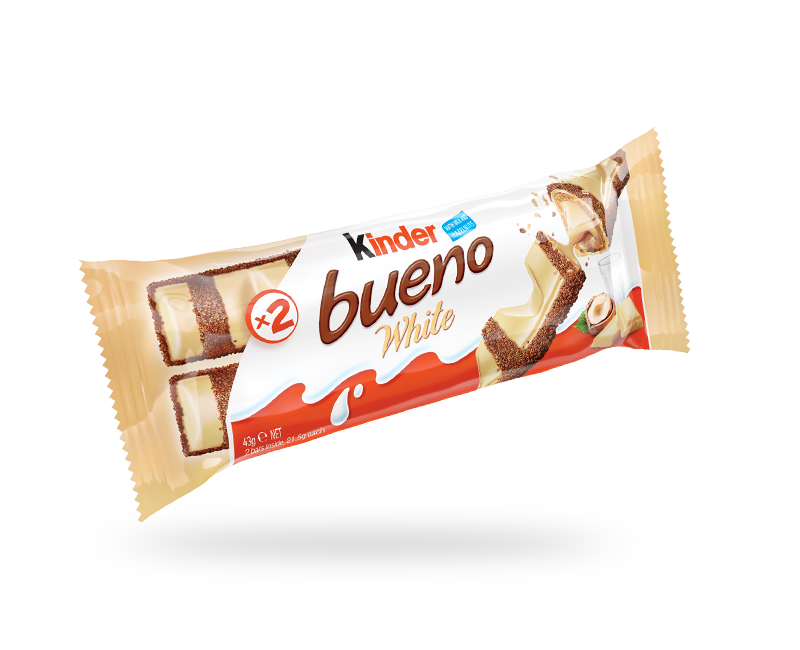 White chocolate (28%) (cocoa butter, sugar, skim milk powder, anhydrous milkfat, emulsifier: lecithins (soy), flavouring: vanillin), vegetable oils (palm*, sunflower), sugar, wheat flour, skim milk powder, whole milk powder, hazelnuts (5%), whey powder, wheat starch, fat–reduced cocoa powder, whey proteins, emulsifier (lecithins) (soy), raising agents (ammonium bicarbonate, sodium bicarbonate), flavourings, salt.
Total milk solids: 21.5%. total cocoa solids: 11%. wafer: 12%.
white chocolate contains 38% of cocoa solids and 26.5% of milk solids. Contains milk, gluten, hazelnuts, soy.
*Sustainable and segregated certified palm oil. For detailed information on Ferrero's sustainable agricultural practices visit: www.ferrerocsr.com
Servings per package: 2
Serving size: 19.5 g
AVG. QTY
PER SERVING
% DAILY INTAKE
PER SERVING*
AVG. QTY
PER 100 g
Energy
464 kJ
5%
2379 kJ
Protein
1.7 g
3%
8.8 g
Fat
Total
7 g
10%
35.9 g
Saturated
3.3 g
14%
16.8 g
Carbohydrate
Total
10.3 g
3%
53 g
Sugars
8.5 g
9%
43.6 g
Sodium
27 mg
1%
140 mg
*Percentage daily intakes are based on an average adult diet of 8700kJ. Your daily intakes may be higher or lower depending on your energy needs.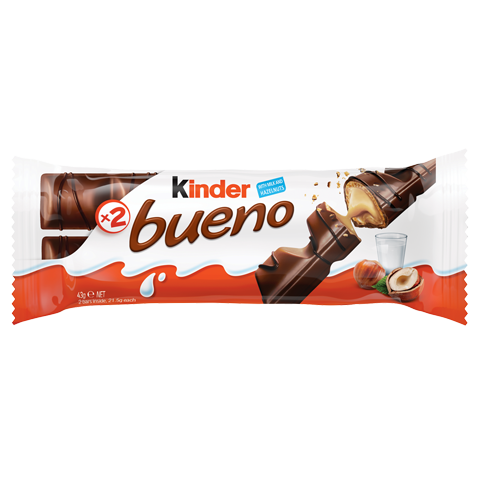 Kinder Bueno classic 43g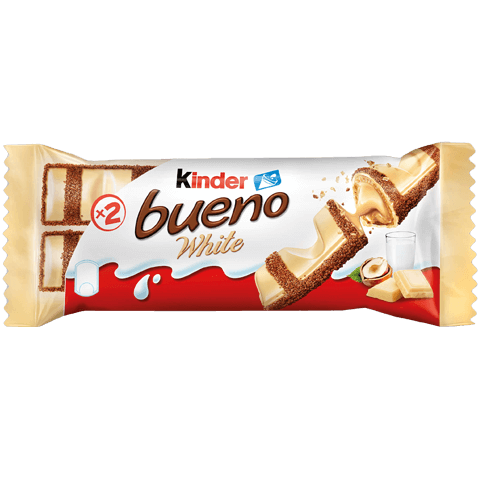 Kinder Bueno White 43g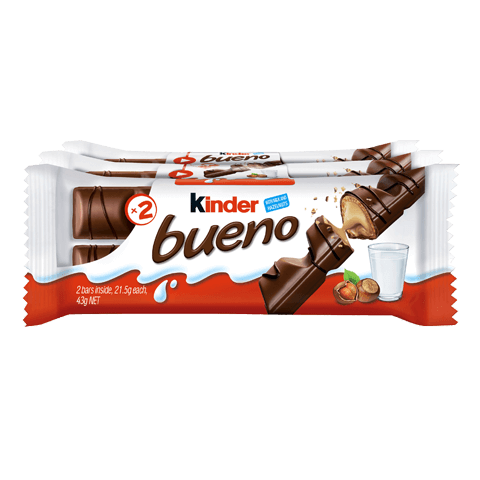 Kinder Bueno 3 pack 129g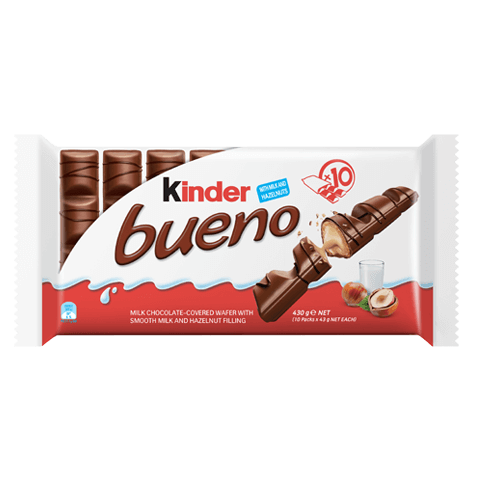 Kinder Bueno 10 pack 430g