LET'S PLAY AND HAVE SOME SERIOUS FUN!
Discover with your children the action-packed games based on the Joy of moving educational method. Through play, your children will acquire or improve specific skills while having fun.
MOVING BY PLAYING HELPS CHILDREN TO GROW UP ACTIVE AND GREAT, AND TO DEVELOP THE LIFE SKILLS TO BECOME BETTER ADULTS TOMORROW
GAMES OF MOVEMENT, GAMES TO GROW UP!
The joy of moving method, born from the concept of play, is able to foster not only motor development, but also the cognitive, emotional and relational evolution of children.
Involving children across the 4 pillars on which physical activity is based, the games contribute to boost their autonomy in a joyful and unique way.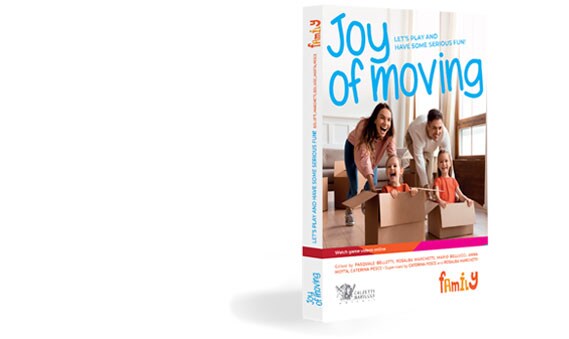 "JOY OF MOVING FAMILY. LET'S PLAY AND HAVE SOME SERIOUS FUN!"
All the games are taken from the handbook "Let's play and have some serious fun".

The book, specifically designed for families, contains more than 40 games to support parents in their primary educational mission: to help their own children to grow up through play
DO YOU WANT TO GET THE HANDBOOK?
Visit the publisher's website
Find it online on Amazon.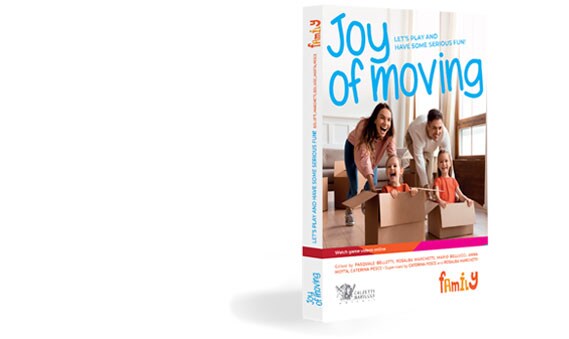 KINDER JOY OF MOVING IS THIS, AND MUCH MORE! TAKE A LOOK AT EVERYTHING WE DO