The Magic of Kinder Surprise
Kinder Surprise is a special treat that creates little moments of surprise and delight for kids with three happy experiences in one little egg: the delicious milky taste of quality Kinder chocolate, a little toy and a big moment of surprise!
Watch the TV advert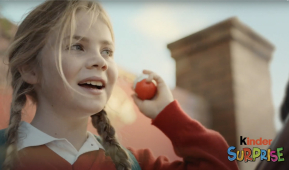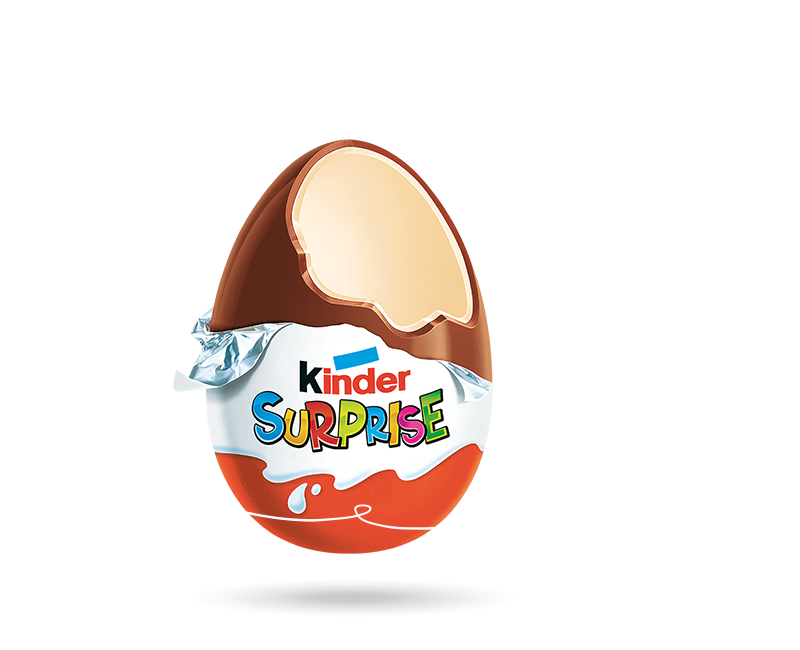 EXTERIOR: MILK CHOCOLATE 47% (SUGAR, MILK POWDER, COCOA BUTTER, COCOA MASS, EMULSIFIER: LECITHINS (SOY), FLAVOURING: VANILLIN), INTERIOR: SKIM MILK POWDER, SUGAR,
VEGETABLE FATS (PALM*, SHEA), ANHYDROUS MILKFAT (MILK), EMULSIFIER (LECITHINS) (SOY), FLAVOURING (VANILLIN).

TOTAL MILK CONSTITUENTS: 32%. TOTAL COCOA CONSTITUENTS: 15%. MILK CHOCOLATE CONTAINS COCOA SOLIDS 32% MIN., MILK SOLIDS 22.5% MIN.
*Sustainable and segregated certified palm oil. For detailed information on Ferrero's sustainable agricultural practices visit: www.ferrerocsr.com
Servings per package: 3 eggs (in 3 pack), 24 eggs (in 24 pack)
Serving size: 20 g
AVG. QTY
PER SERVING
% DAILY INTAKE
PER SERVING*
AVG. QTY
PER 100 g
Energy
457 kJ
5%
2292 kJ
Protein
1.6 g
3%
8.1 g
Fat
Total
6.8 g
10%
34.2 g
Saturated
4.5 g
19%
22.6 g
Carbohydrate
Total
10.5 g
3%
52.3 g
Sugars
10.4 g
12%
52.1 g
Sodium
25 mg
1%
127 mg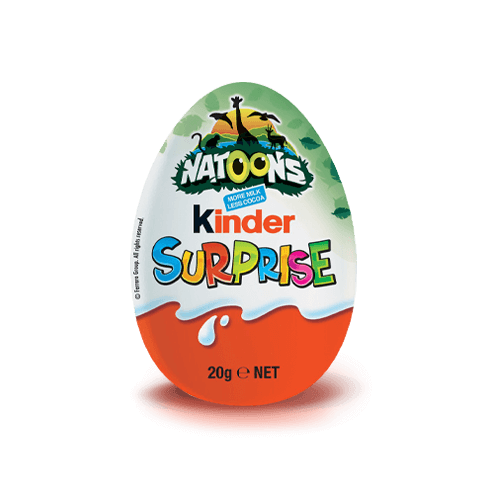 Kinder Surprise 20g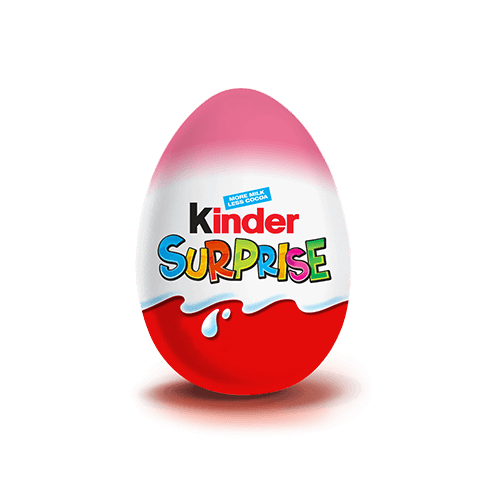 Kinder Surprise Pink 20g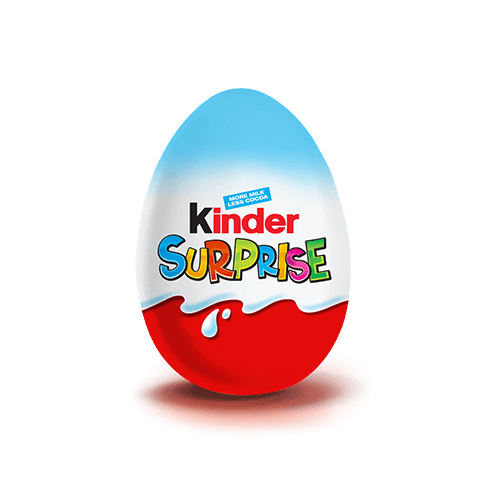 Kinder Surprise Blue 20g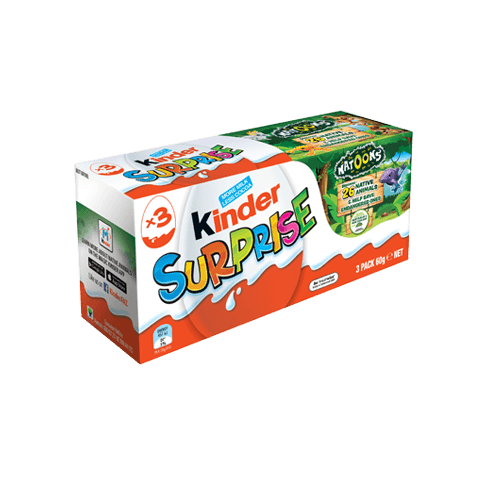 Kinder Surprise 3 pack 60g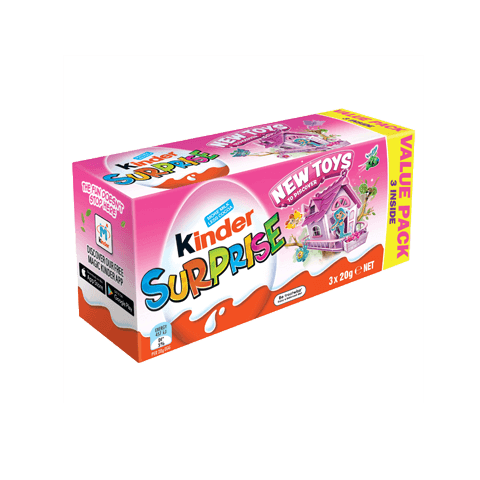 Kinder Surprise Pink 3 pack 60g