Cereals are one of mankind's oldest foods and are one of our principal sources of sustenance. There is a great variety of cereals on offer and they are an almost indispensable part of any diet and a real asset in the kitchen.
Ingredient
Cereals are grass plants whose seeds can be made into flours, and particularly rich in carbohydrates. They are so fundamental to our diet that around 60% of all farmland is dedicated to their cultivation.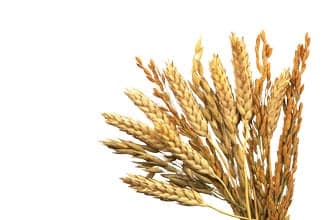 Precisely because they are key ingredients of many recipes, we carefully select and prepare them for our recipes. We have carefully studied the proportions of the blend and the toasting of each cereal to enhance the unmistakable flavour, aroma, and crispiness of each of our treats.
We select specific wheat flours according to the recipe and unique tasting experience of each Kinder product.
We buy our wheat from many countries around the world so we can guarantee the variety and quality of our flours. Our rice and barley come from Europe and Russia, our buckwheat from China, whereas our spelt only comes from Italy.