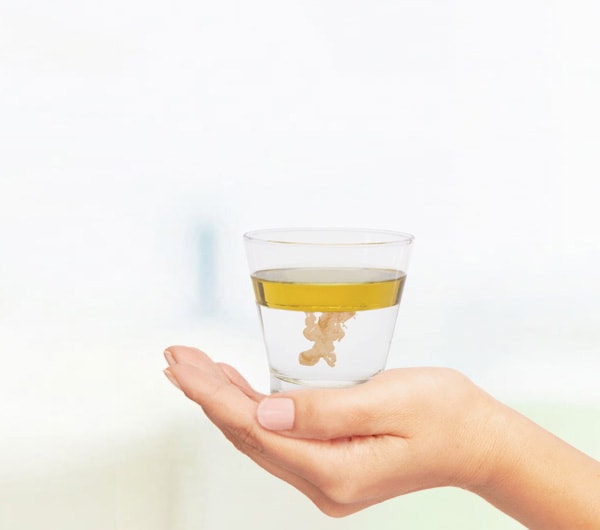 Lecithins are commonly used in the food industry as they help giving more uniformity to ingredient blends, making it possible for example to mix ingredients like water and oil that would otherwise separate. Their main source are soya beans and sunflowers.
Lecithins are obtained from soya beans and sunflower seeds. Kinder uses the natural emulsifying power of lecithins in all the recipes.

The process is very long but very simple. From pressing the beans/seeds we obtain the oil, that is then added to hot water. Lecithins bond to this water and can be separated from the oil in a centrifuge. This complex is then dried and filtered, ready to be used in our products.
Kinder selection and quality control
We source our soy lecithin from Brazil, India and EU countries. They are carefully selected only from non-GMO (non-genetically modified) sources. More than 75% of our sourcing is Proterra-certified.

Besides lecithin, in some cases we use emulsifiers based on mono and diglycerides of fatty acids, obtained from vegetable oils and fats.