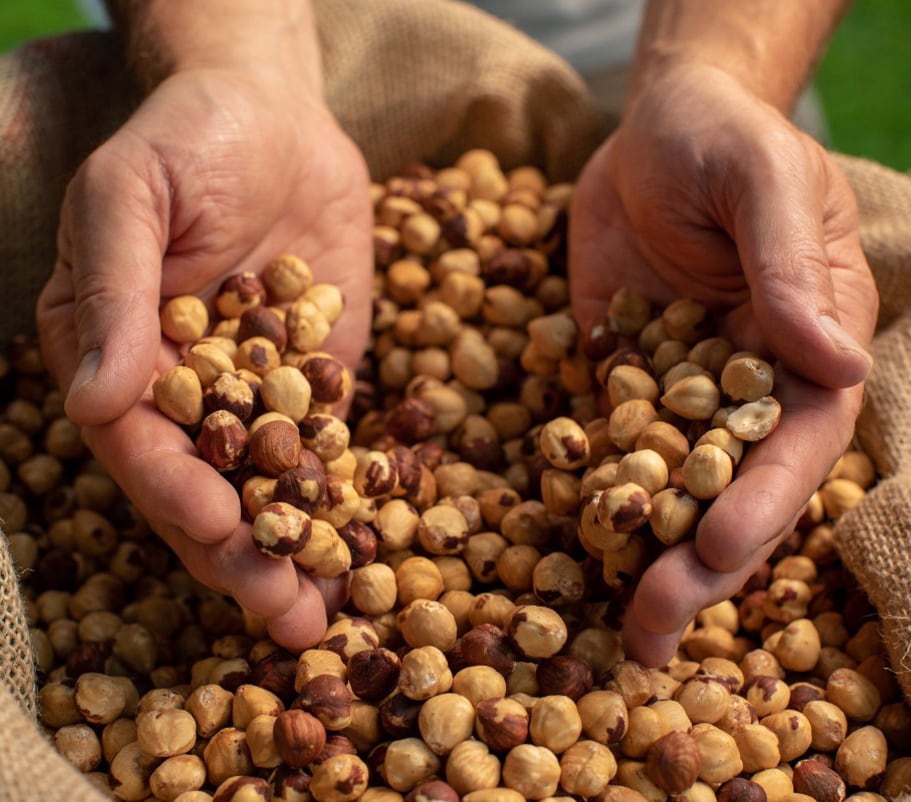 hazelnuts.
Roasted at the very last moment.
Hazelnuts are one of the high-quality ingredients used in Kinder to prepare some of our most loved products like Kinder Bueno & Kinder Choco-Bons. We start from whole hazelnuts and roast them at the very last moment when creating our products to retain their flavour inside our recipes.
Where they come from
Our hazelnuts come from hazelnut orchards, which are mainly found in Mediterranean type climates. We source from different parts of the world, but mainly from Turkey and Italy where they are harvested between August and September.

To ensure the availability of quality and fresh hazelnuts throughout the year, we have also established hazelnut farms in countries from the Southern Hemisphere like Chile, Argentina, South Africa, and Australia. Through these "agri farms", Ferrero is working with local farmers to develop a sustainable business model, sharing and promoting good agricultural practices through nurseries, training, agronomic assistance.