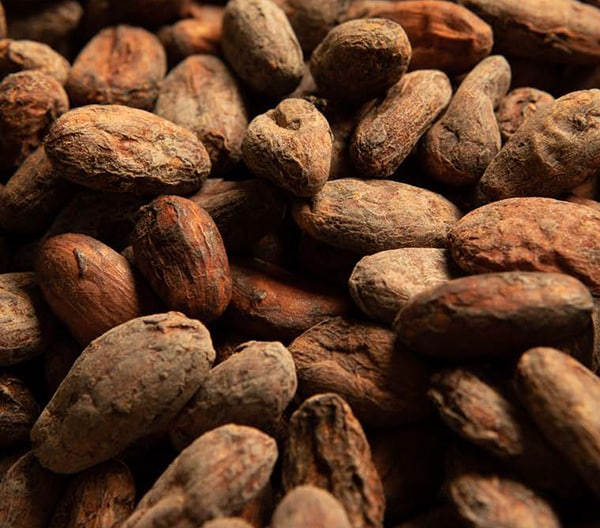 Cocoa.
Our unique know-how.
Cocoa is one of the ingredients that we use in some of our most loved products for its remarkable combination of flavour and aroma, therefore we carefully select it and process it.
Harvested from tropical climes.
Our cocoa comes mainly from West Africa and South America, where the hot and humid temperature is just perfect for its cultivation. We buy the cocoa beans raw and whole primarily from the main harvest, which has the highest quality.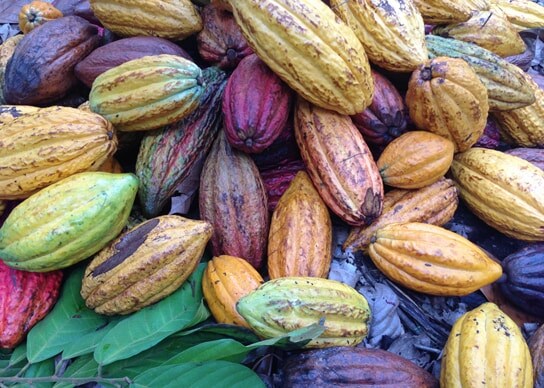 Cocoa is mainly produced in developing countries by smallholder farmers who face various economic, social, and environmental issues, such as lack of access to resources, limited knowledge of good agricultural practices, and climate change.

Through our Ferrero Farming Values Programme for cocoa, we support farmers in adopting sustainable agricultural practices aimed at increasing cocoa productivity. We also help them to diversify their incomes to reduce poverty and related issues as well as increasing the resilience of their communities.

We also actively support initiatives that have a broader scope than our direct supply-chain and aim at protecting cocoa farming communities and their environment. Since 2008, we have been a member of the International Cocoa Initiative, and since 2005 of the World Cocoa Foundation.

In early 2021, we also partnered with the NGO Save the Children to protect children's rights and promote education in cocoa growing communities in West Africa.