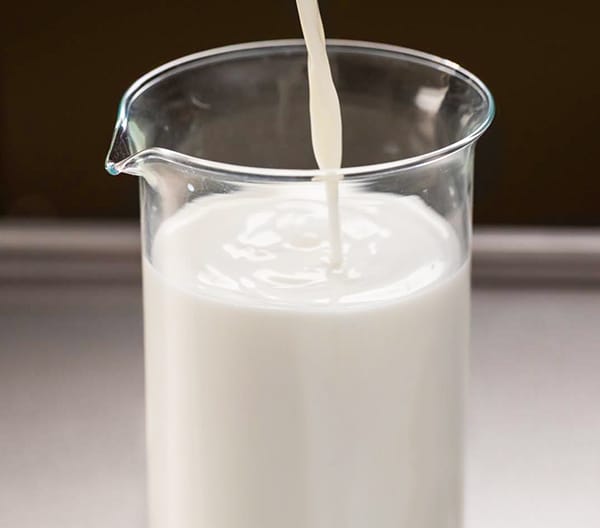 MILK.
The taste of Kinder.
Milk is one of the ingredients that gives Kinder products the taste you love, that's why we take so much care in getting it just right.
Dried fresh from the farm.
In most of our products, we use dehydrated milk, which is just liquid milk that has had all the water removed from it.

Right after each milking, the milk is brought to a temperature of 4°C and is shipped by tank to the dairy where it undergoes various analysis and tests.

Here the cream is separated from the milk to produce skimmed milk. Then the milk goes through a pasteurisation stage, where it is heated to 72°C for 15 seconds to get rid of all bacteria, making it safe.

The last step is the "dry" treatment phase, where a careful hot air treatment allows for the water content to evaporate, transforming the liquid milk into powder.

This whole process is done within 48 hours after the milk arrives at the dairies, to guarantee its freshness and taste. The milk is now ready to be used in our products.