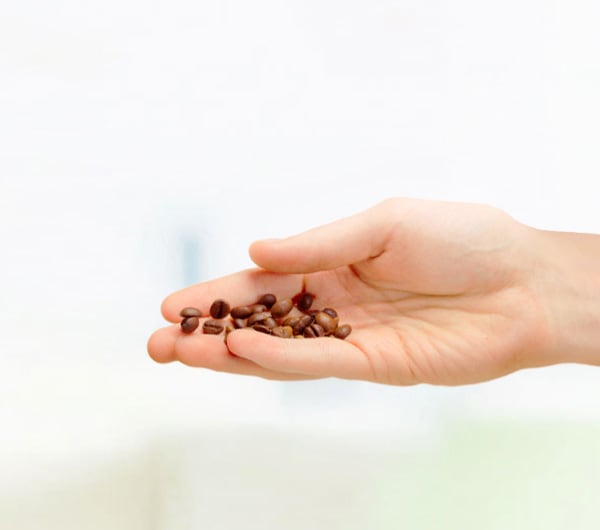 We use freeze-dried coffee in small soluble grains, to preserve all the original aroma and flavor of coffee.
We use small quantities of freeze-dried coffee in Kinder Colazione Più, to give it its delicious after taste, the quantities are so small that the effects of the caffeine is negligible; less than 5% of the minimum threshold identified by the European Food Safety Authority (EFSA).

To obtain freeze-dried coffee, coffee beans are first roasted and grinded, then a liquid extract is obtained with a process like the one of the Italian coffee machine moka. The coffee liquid is then concentrated by partial evaporation of the water and finally frozen under vacuum. The freeze-drying technique allows an almost intact coffee flavour and aroma to be maintained, does not require preservatives and freeze-dried grains are easily soluble.
Kinder quality and selection
We source 100% Rainforest Alliance/UTZ certified coffee from four origins: Brazil, Colombia, Costa Rica and Dominican Republic.